We had fun at the Maker Fun Factory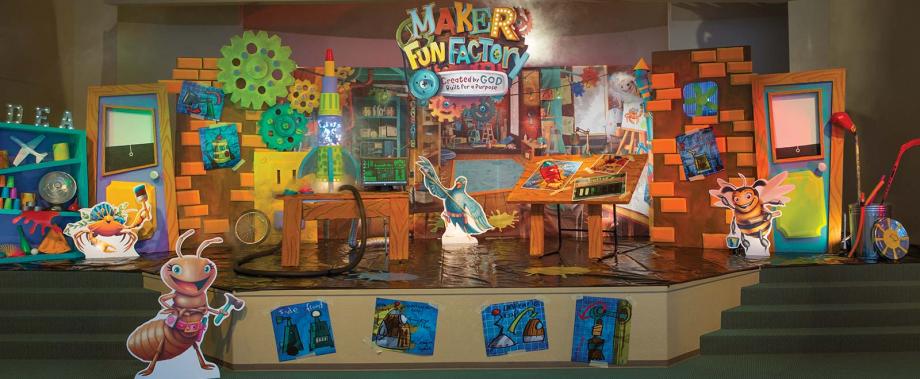 It's a wrap for VBS 2017, but join us next year for more fun, faith, and fascination!
Coming soon — photos from our wonderful experience at this year's Maker Fun Factory. Together, we entered a makeshift factory as curious innovators on a mission to discover the wonderful things that God has made — most notably — us!
Last year's VBS was a hit!
In 2016, we learned about God through some crazy science experiments, awesome games and inspirational videos — and by hearing some courageous Bible stories. We also donned our mining helmets and explored a large indoor cavern! You can learn more by reviewing last year's best snapshots and super-fun pics. Also, check out the above information for this summer's award-winning program, the Maker Fun Factory! After all, God has built us for fun and faith!